Download JKPSC KAS Result 2023 . Check Jammu & Kashmir 19 July CCE Combined Competitive Exam Prelims Cutoff Marks available to download at jkpsc.nic.in. Check SET -A, B, C and D Solutions here.
JKPSC declares the result of Combined Competitive (Preliminary) Examination) – 6,925 candidates qualify for Combined Competitive Examination, (KAS, KPS etc).

Check Jammu & Kashmir PSC CCE (Prelims) Result 2023 (PDF File Announced Today)
JKPSC KAS Result 2023
Jammu and Kashmir Public service commission popularly known as J&K-PSC which conducts many exams every year. this year after a lot of speculations it started filling up combined competitive service (CCE) preliminary paper form filling from May and June 2023. on 26th June 2023 the examination was going to take place but due to unforeseen circumstances the official paper couldn't take place. therefore now it has officially taken place on 19th June 2023 . the official Kashmir Administrative service (KAS) examination was of 180 minutes conducted on the basis on English and General Studies paper.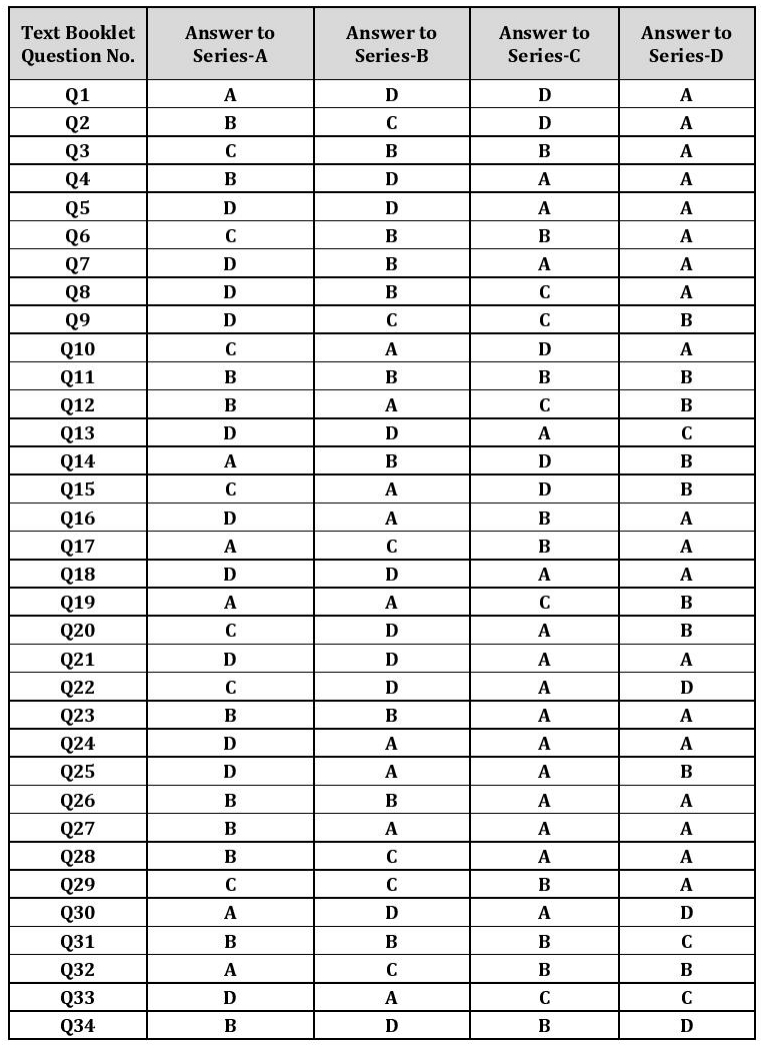 basically, why we provide JKPSC KAS 2023 Result so that aspirant could check their respective performance in an examination and also note J&K CCE Cutoff marks after checking it. we have described the complete procedure below. candidates must follow then they will be able to download official JKPSC CCE 2023 Result.
jkpsc.nic.in 19 July 2023 KAS Result
Department Name: Jammu and Kashmir Public Service commission (JKPSC).
Name Of the Examination: Kashmir Administrative Services, CCE Combined Competitive exam.
Type of the Examination: Written competitive paper for Sarkari Naukri.
Duration of Exam: 3 hours 180 minutes paper.
Syllabus: General knowledge, current affairs, Reasoning, Mathematics, English and other basic political science and stuff about a law of Jammu and Kashmir.
Classes Appeared in Examination: Graduates and above.
Dates of Exams: 19th July 2023 .
Date of Result Announced: not released yet.
JKPSC Combined Competitive Result 2023
| | | | | | | | |
| --- | --- | --- | --- | --- | --- | --- | --- |
| Service | OM | RBA | SC | ST | ALC | OSC | Total |
| Administrative Service | 153 posts. | 54  posts. | 23 posts. | 25 posts. | 08 posts. | 06 posts. | 269 posts. |
| J&K Police (G) Service | not available. | 01 posts. | 01 posts. | not available. | N.A. | not available. | 06 posts. |
| J&K Accounts (G) Service | 02 posts. | 02 posts. | not available. | 01 posts. | 01 posts. | not available. | 06 posts. |
| Total | 155 posts. | 57 posts. | 24 posts. | 26 posts. | 09 posts. | 06 posts. | 277 posts. |
Jammu & Kashmir CCE Prelims Result 2023
Documents to be furnished by the candidates for the Combined Competitive (Preliminary) Examination:. Now the time has arrived when aspirants are looking forward to suggestions on how to check JKPSC KAS 19 July 2023 Result. Basically, we are super fast in providing J&KPSC CCE Cutoff marks. this time it will take time because we are unable to find any question paper from any source till now. A candidate shall not be required to submit any certificate relating to his/her age, educational qualification, certificate of belonging to reserved category and holding of a civil post in the State, at the time of filing his/her application (OMR) form for the Combined Competitive (Preliminary) Examination.
If Any aspirant who appeared in Jammu and Kashmir public service commission (JKPSC) combined competitive examination (CCE) on 19th of July 2023 are required to follow and send us official question paper on [email protected]. so that our team could analyze the question paper and provide you with J&KPSC KAS Result online. The admission to the preliminary examination shall be purely provisional and if on verification at any stage, it is found that the candidate has claimed eligibility for such examination by misrepresentation, concealment of any material fact(s) or impersonation or fraud, his or her candidature shall be cancelled and he/she will be liable to prosecution/ disciplinary action by the Commission".
JKPSC CCE 2023 Result
How to Download Jammu and Kashmir Combined competitive examination answer key has been explained below for 19th July 2023 paper. all sets solutions are now available on examsleague.co.in. candidates must note the steps provided below and their JKPSC CCE Result 2023 will be downloaded with 1 click option.
Click on the Link Given Below of portal.
Goto to official Website jkpsc.nic.in.
Click on the JKPSC KAS Result/Solutions Corner.
Click on the PDF link to Download The Solutions.
Save the Solution on your Phone/PC.
Bookmark this page for Further Information Regarding your JKPSC Combined Competitive Result Updates. Candidates Are Requested to Bookmark by using (CTRL+D) of your Web browser.
JKPSC KAS Cutoff Marks 2023
| PAPERS | SECTION NAME | MAXIMUM MARKS |
| --- | --- | --- |
| Paper 1 | General English paper. | 300 marks. |
| Paper 2 | Essay in English paper. | 150 marks. |
| Paper 3 & 4 | General Studies paper. | 300 marks. |
| Papers 5, 6, 7 & 8 | Optional subjects (any two) paper. | not available. |
Jammu Kashmir KAS-CCE 2023 Cut Off
J&K Public service commission conducted Kashmir administrative examination also known as combined competitive examination on 19th of July 2023 . thousands of aspirants appeared for it and now waiting to check JKPSC KAS Cutoff Marks 2023 . The solution for this situation lies on this page. the basic reason of providing JKPSC KAS Result 2023 and Its J&K PSC 19 July CCE Cutoff with its respective merit list because when aspirant tends to check their scores they then visit a page where they could find and check Jammu and Kashmir Combined Competitive Exam (CCE) Cutoff marks. therefore here you will get complete information regarding the issue you are facing. if you do not see any Solution kindly comment below in the box given.
JKPSC KAS 2023 Result
Jammu & Kashmir Combined Competetive Answer Key 2023
Questions No.
SET A
SET B
SET C
SET D
ques no 1.
A
A
D
B
ques no 2.
B
D
C
A
ques no 3.
C
C
B
D
ques no 4.
D
B
D
B
ques no 5.
A
D
C
C
ques no 6.
D
D
B
A
ques no 7.
C
B
D
D
ques no 8.
B
C
C
B
ques no 9.
D
B
B
D
ques no 10.
A
D
D
A
ques no 11.
D
D
C
A
ques no 12.
C
B
A
D
ques no 13.
B
A
D
B
ques no 14.
D
C
D
D
ques no 15.
A
D
B
A
ques no 16.
C
B
C
D
ques no 17.
B
D
D
C
ques no 18.
D
C
C
B
ques no 19.
D
A
B
A
ques no 20.
A
C
D
D
ques no 21.
C
A
C
B
ques no 22.
D
C
B
D
ques no 23.
B
D
D
A
ques no 24.
A
B
A
B
ques no 25.
C
A
A
D
ques no 26.
B
C
B
C
ques no 27.
D
B
D
D
ques no 28.
A
D
C
B
ques no 29.
A
A
B
D
ques no 30.
B
D
D
A
Official website: jkpsc.nic.in